Dancing is a great way for my child to get active and develop physical co-ordination skills, strength and concentration. Thanks to Elena that is great fun for her!
– Tzvetomira Borissova
---
Latest News
Dublin School of Dance and Etiquette
Founded in 2011 by Elena, the Dublin School of Dance and Etiquette has grown from strength to strength. Over the years Elena has trained many children and adults in the art of dance. The school runs classes in a number of Dublin venues from Ashtown to Clontarf. All levels and ages are welcome. Just give Elena a call to find out more! View 2017 Autumn timetable.
Thank you so much for your classes. You have a brilliant talent.
You are wonderful Elena! Thanks a million.
– Mary Gilmartin
---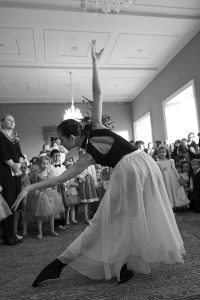 Russians in Ireland
Read Full Article on www.russiaireland.com
Written by Наталья КАБЯК
Elena Degtyareva is a Russian dancer, who, by an unusual twist of fate, now lives in Dublin. This woman stepped onto the stage in Uzbekistan for the first time at 7 years of age. At 23, she won the international competition "Best Dancer of the Year" in Ireland!
---
Contact Elena
DUBLIN, IRELAND
t + 353 (0)1 8664587 | +353 (0)85 1433898